We have the talent and resources
to meet your shipping needs.
FLEXIBLE/DIVERSE
Trailer Shuttle and
Spotting Services
YARD MANAGEMENT
We help maximize the flow of
your inventory in the yard.
As your one-stop transport shop,
we work hard to get your freight
delivered regardless!
SALES & SERVICE
The

Transport Intermediary

YOU CAN TRUST!
We do the right thing because our
belief in God and integrity define us.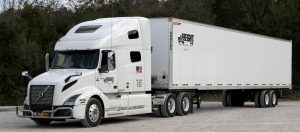 The
Transport Intermediary
YOU CAN TRUST!
MS Freight Co. is recognized as a Transport Intermediary providing extensive coverage for all transport and forwarding services. Our team of industry professionals work to achieve the best possible solutions for your needs. With our process oriented approach and strong customer focus, you can be assured that we work extra hard in meeting your special needs.